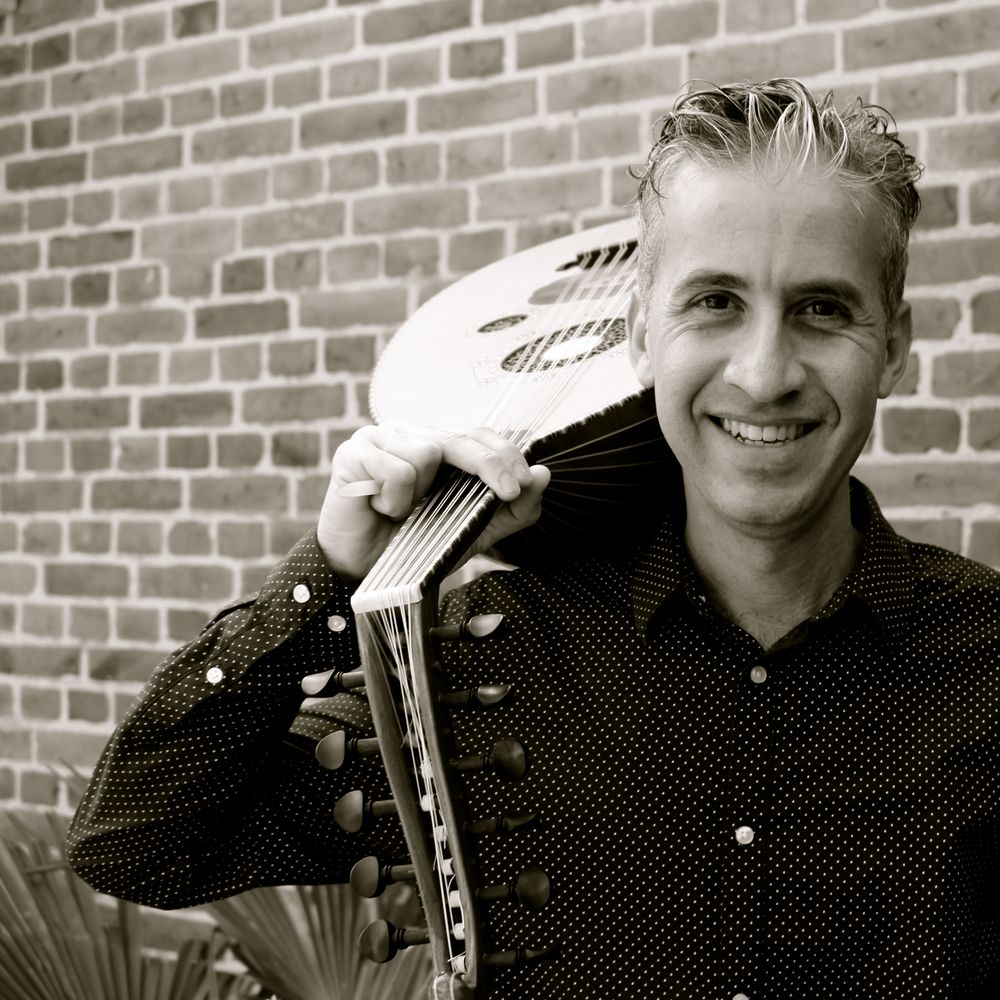 BILAL IRSHED is a Danish/Palestinian composer and oud virtuoso. He is recognised for having his own and unique interpretation of Middle Eastern music, as well as an elegant style of playing the oud. Bilal is further known for his own bands, Bilal Irshed Trio and The fifth string ensemble as well as other ensembles and projects.
Bilal was born and raised on the village of Daboryya in the northern Galilee. At the age of 13 he started playing the Oud and after finishing high school he moved to Jerusalem to study music at the Academy for Music and Dance.
He joined the Arabic music orchestra of Nazareth in 2002, who he toured and performed with at many international venues and music Festivals in Europe.
In 2006 he moved to Zanzibar where he worked as music teacher and artistic director at the Dhow Countries Music Academy. He then moved to Denmark in 2008 where he since has developed a very successful music career.
In 2011 Bilal released two albums: 'Compositions` with Bilal Irshed Trio and  `The fifth string` with the Fifth String Ensemble. In 2015 he released two more albums `Chronotope` with Bilal Irshed Trio and `Ineffable` with Bilal Irshed & Global Tunes.